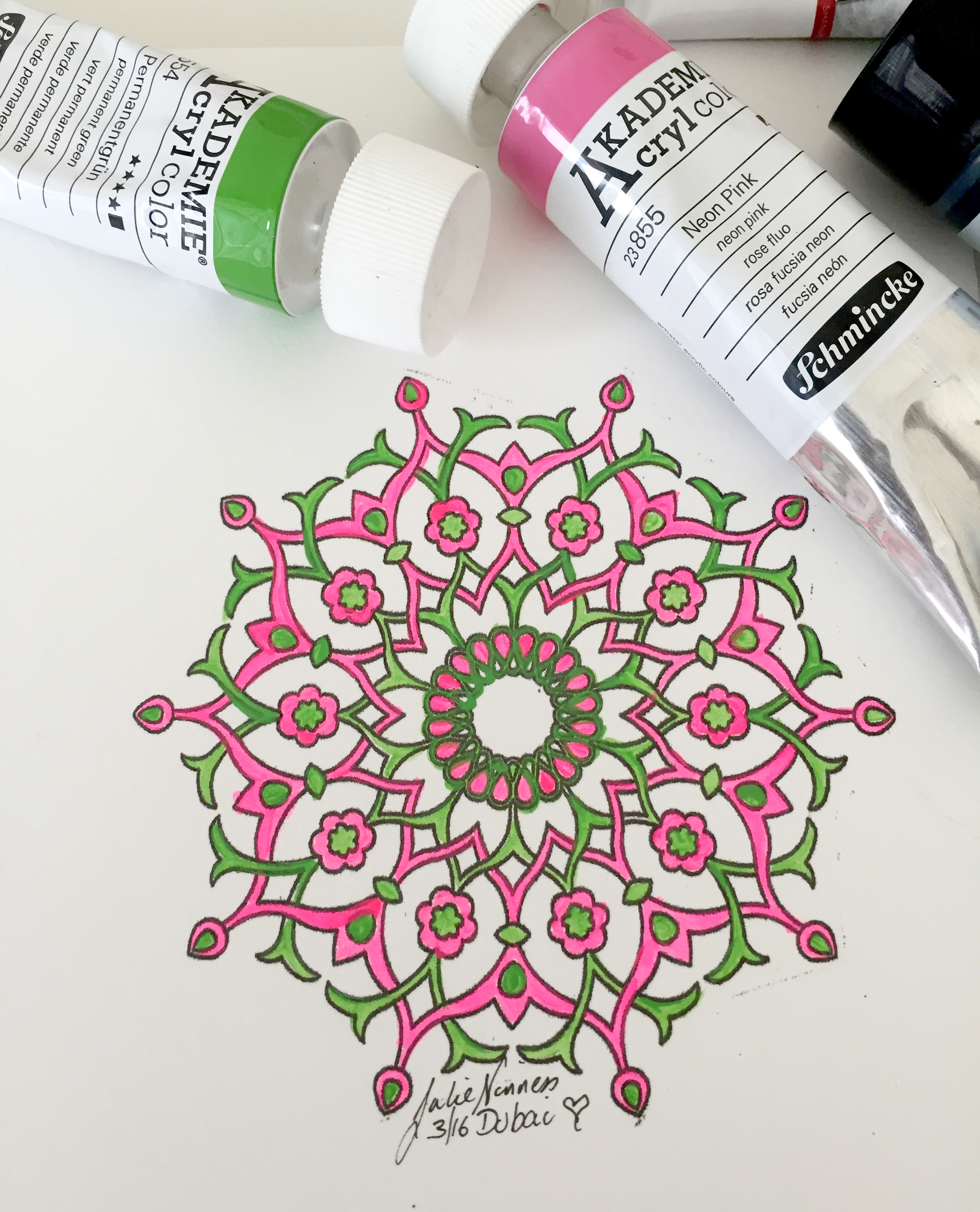 Julie Ninness is a passionate artist with over 22 years of experimenting with various media. It was after the birth of her youngest son, she found her therapeutic joy in painting and other decorative arts.
Upon relocating from Western Australia to the UAE in 2015, her passion grew from finding new inspiration from the desert to the ocean and everything in between. From the luxe interiors to the colour palettes from her dreams, Julie finds the beauty of her surroundings and injects this into her work.
Painting in a wide variety of styles from impressionist to abstract, Julie hopes that viewers find peace and tranquility in her work.